Trenchless Sewer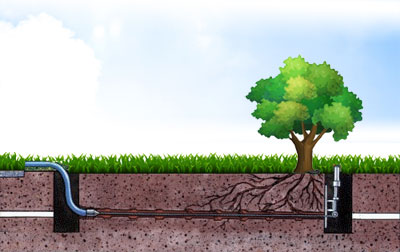 Bob Jones Plumbing and Heating are certified trained installers for trenchless water and sewer lines.

If your pipes cannot be relined due to being old, crushed, or severely damaged, trenchless repair is available to the customer. With the trenchless sewer and water repair method, two very small access holes are dug at each end of the sewer line.

A cable is run through the entire length of high-density polyethylene (HDPE) pipe, which is attached to a cone shaped tool called a bursting head that is attached to a brand new length of sewer pipe. Using a power hydraulic winch, the bursting head is pulled through breaking up the old pipe, while the new pipe is behind it.

Since the pipe is a continuous piece, tree roots can never penetrate the new line and the pipe is guaranteed for life. So, if you want it done right and final for the last time, call us for your free estimate today.
Call us today for all your plumbing & heating needs...